★ NEW YEAR | PROMOTIONAL PRICE ★
Ultrasonic Air Humidifier
H2O Humidifier | Ultrasonic Aroma Humidifier
H2O Humidifier is the future of ultrasonic air humidifiers. Trusted by the world's leading health practitioners, beauty experts, and pro athletes. H2O Humidifier's next generation technology delivers full-body health benefits so that you can look and feel better.
🔐 All transactions are secured & encrypted




What is Humidifier, and how can it improve your life?
Humidifier adds moisture to the air to prevent dryness that can cause irritation in many parts of the body. H2O Humidifer can be used for relieving & preventing:






Discover Why Our Customers Love H2O Humidifier

Humidifier might reduce the risk of catching the flu. As researchers found, after adding the influenza virus to the air, levels above 40 percent rapidly deactivated virus particles, making them much less likely to be infectious.
Nourishes Your Skin & Hair
Some people notice that their skin, lips, and hair become dry and fragile in the winter. Adding moisture to the indoor air helps reduce the occurrence of dry, cracked skin, makes your skin more vibrant & young.
Improves Sleep & Air Quality
Having the right humidity level in your home and bedroom makes it easier to breathe (especially when you're sick), and can even improve your sleep.
Enjoy Aromatherapy Scents
H2O Humidifier also works as an aroma diffuser. Just add essential oil drops and enjoy your own aromatherapy treatment which is linked to a wide range of health and mental benefits.
If the air is dry, a person's airways are less likely to be sufficiently lubricated, making snoring worse. Adding humidity to the air by running Humidifier at night may help to relieve some symptoms.
Our Humidifier is also known as a great asset to your home. It helps your houseplants become more vibrant, and wood floors & furniture last longer. Moreover, humid air can also feel warmer than dry air, helping a person save money on utility bills in winter months.
Meet the next generation of air humidifiers
Ultrasonic Mist Technology
Safely moisturizes the air so you can breathe easily, get more restful sleep, and reduce allergies and general discomforts.

Ultrasonic humidifier is perfect for you to get a restful sleep at night. With advanced noise reduction technology, it operates at just 36dB – no dripping water sounds.

Choose from continuous spray of 45ml/h or intermittent spray of 30ml/h.

Turns humidifier off automatically after 4 hours in continuous spray or 6 hours in intermittent spray.

Take it anywhere you want as it suitable for bedroom, office, travel, car, while studying, sleeping and more.

Long press the light button to add a soothing glow to your room at night for maximum relaxation.
Can Also Serve As Unique Gift

🔒 60 day money back guarantee
More Than 1,100 Satisfied Customers Are Enjoying The Benefits Of Humid Environment!


Love this humidifier. I've been desperately trying to end the dry cracked skin on my hands every winter. Finally put the investment into a humidifier. Worked like a charm. Hands are doing much better & my sinuses too. Should have bought one years ago. It the only thing that truly helped my dry skin & I've tried it all!

I got it because everyone in my house has been sick and congested, mainly my 1 year old. He was having trouble breathing at night so I decided to get this to help. It's amazing how good these work. I've noticed that he can breathe so much better when he sleeps now. Also the night mode is absolutely gorgeous!

The humidifier is silent, easy to refill, and humidifies the room quickly! Also my plants are loving the humidity during the cold dry months. It's super quiet which was a huge must have since the only other humidifier I tried was super noisy.

My husband complained about it being too dry in our bedroom during the winter. We would both wake to clogged noses and inability to breathe through our nose at night. The Miroco ultrasonic cool mist humidifier has really delivered on curing that problem!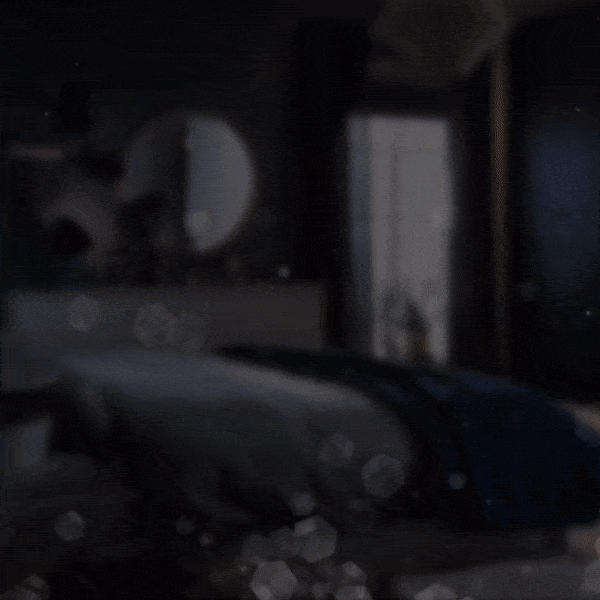 Relieve stress and promote better sleep by Moisturize Your Environment With H2O Humidifier

A one-time investment for the ultimate ultrasonic air humidifier

Clinically proven health benefits

4.8 stars reviews (72 reviews)

Cancel your order with a single email

60 day money back guarantee

Free shipping within 5-7 days
Can Also Serve As Unique Gift

🔒 60 day money back guarantee
Can't find question? email us at SERVICE@TRENDYWORLD.STORE
Which payment methods can I use?

Currently, we have various means of secured payment, such as Paypal, Visa, Master Card, Amax, and Apple Pay.
How long will my order take to arrive?
Shipping time varies by location. These are our estimates:
United States: 5-7 days
Europe, Australia, New Zealand, Canada: 5-8 days
Rest of the world: 7-15 days
Can I return/exchange my order?

Yes you can! All returns and exchanges should be notified to us within 30 days after receiving the package. If for any reason, you're not completely satisfied with your purchase, you may return any item in its original condition, and we'll gladly provide a refund, or exchange.
What water should I put in my H2O Humidifier?
Use distilled or demineralized water: Distilled or demineralized water has less mineral content than regular tap water. These water types make your humidifier less likely to expel white mineral dust into your indoor air and less likely for that dust to invade your lungs.
How do I clean my H2O Humidifier?
Step 1: Unplug, empty the humidifier and disassemble it completely.
Step 2: Pour 1-2 cups of undiluted white vinegar into the tank, swish it around to wet the tank inside and stand for 15-20 mins.
Step 3: Empty the tank and use a small brush to scrub crevices to remove any stuck-on mineral deposits.
Step 4: Rinse all the parts thoroughly and air dry.
What's the product specifications?
Capacity: 300 ml
Power source: USB
Regular shutdown: 4 hours /6 hours
Material: ABS+ silicone/electronic components
Rated input: dc5.0v / 1.0a
Product size: 78X78X119mm
Product weight: 106g
Spray volume: 30-45 MLH
What's the package includes?
1*Humidifier
1*USB Charing Wire
10*Cotton Swab
1*Instruction Manual
What size room H2O Humidifier cover?
Easily covers a 250 sq ft room (20 sq meters).